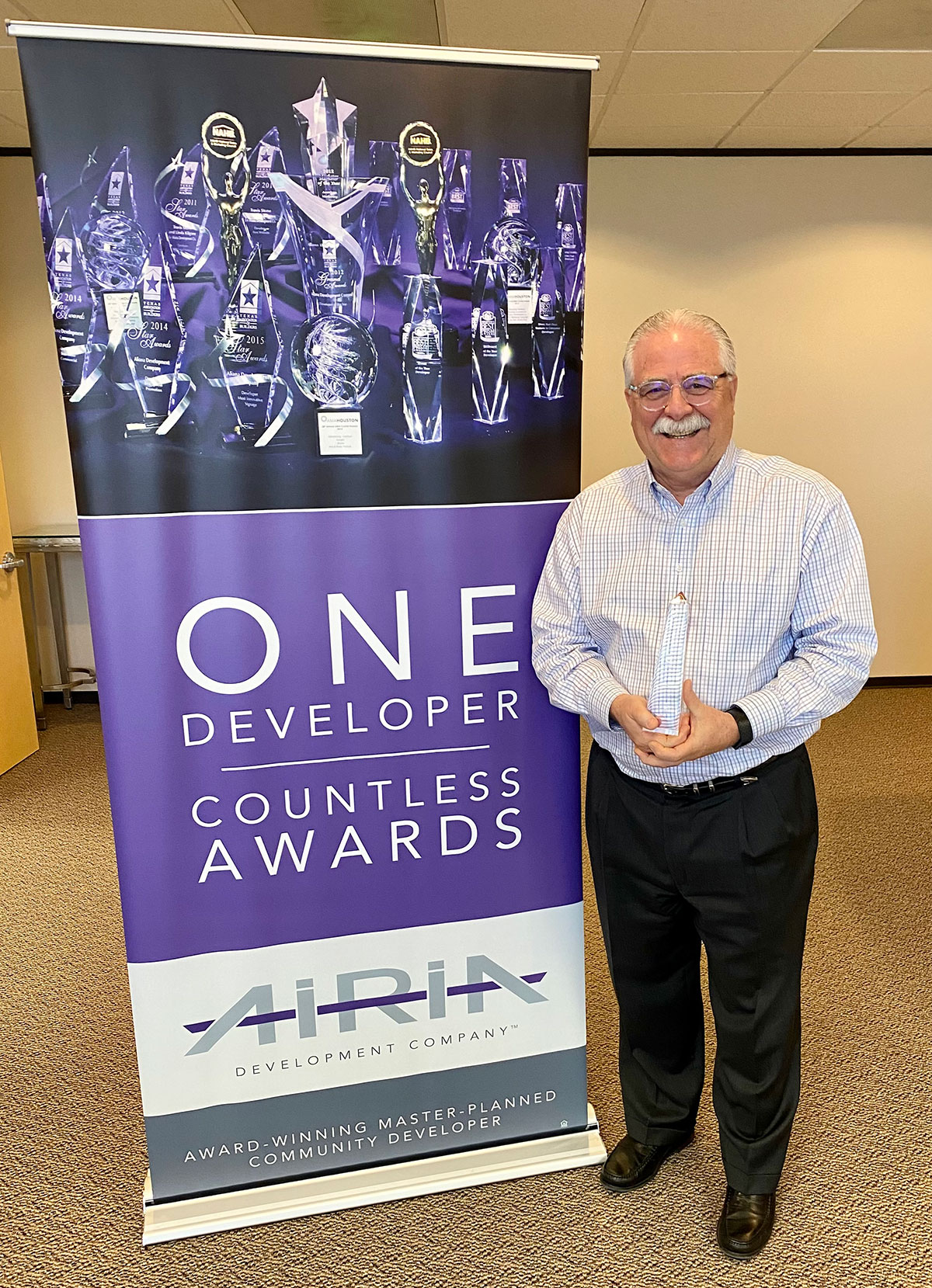 AIRIA Development® Company announced today that President Travis Stone has been awarded Developer of the Year by the Greater Houston Builder's Association (GHBA) 2020 Of the Year Awards. The prestigious honor, given for outstanding work and service to the community and the Association throughout the year, is bestowed by a team of judges who were the previous winners of the award, along with the GHBA president and CEO.

"I am honored and humbled to be given this recognition by industry peers," said Stone. "As a long-time member and supporter of GHBA, AIRIA's mission has always been to create premiere residential environments where we can enhance the natural beauty of the areas we develop, while keeping our focus on what is most important to homebuyers."
AIRIA is led by Mr. Stone, who is a pioneer in residential land development specializing in master-planned communities in both Montgomery and Fort Bend County. He has served on Fort Bend County-related taskforces and has been actively involved with the GHBA for years. He is also a regular attendee and past panelist of the Montgomery County Builders and Developers Division.
AIRIA's communities include Aliana®, one of the largest and fastest growing master-planned communities in Fort Bend County and ARTAVIA®, a 2,842-acre master-planned community in the Montgomery County/Conroe area. AIRIA also owns 5,700 acres located in the Todd Mission/Magnolia area. Previously named Woodard Ranch, the land is currently under planning and development.